Joined

Jan 9, 2014
Messages

10,797
MAN CITY 4

-1 SPURS
[PREBREAK][/PREBREAK]
Gundogan, De Bruyne, Sterling (2)

Eriksen
​
, SterlingSpurs: Lloris (C), Trippier, Dier, Vertonghen, Rose (Davies), Dembele, Winks, Eriksen, Dele (Sissoko), Son (Lamela), Kane.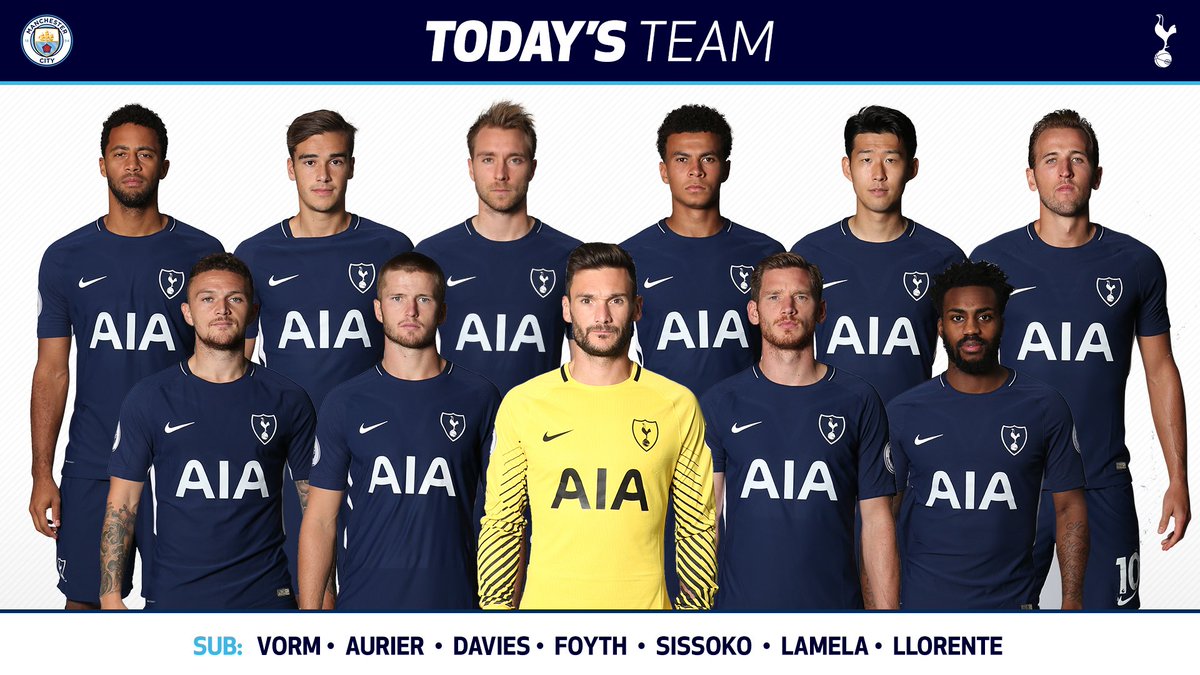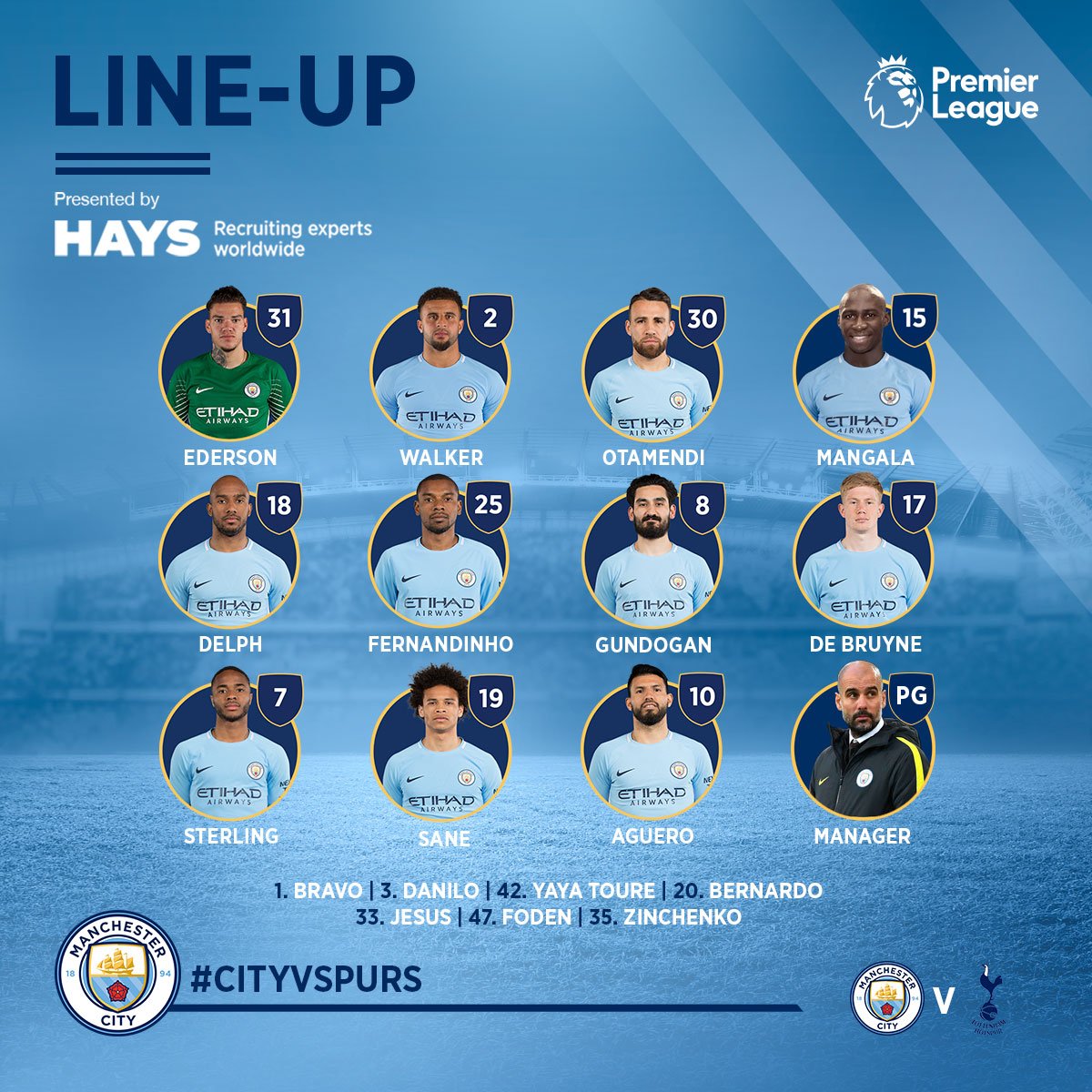 Official Site Match Centre
92 mins GOAL Man City 4-1 Spurs : Eriksen
Eriksen won possession, dribbled right to left and then cut a shot back across Ederson from 20 yards.
90 mins Yellow Card: Sissoko
88 mins GOAL Man City 4-0 Spurs : Sterling
86 mins Sub: Davies for Rose
84 mins Sub: B Silva for Sane
83 mins Sub: Sissoko for Dele
80 mins GOAL Man City 3-0 Spurs : Sterling
Gundogan into Sane, squared for Sterling to tap in from three yards.
76 mins Sub: Lamela for Son
75 mins Penalty missed by Jesus
74 mins Penalty to Man City
69 mins GOAL Man City 2-0 Spurs : De Bruyne
Break on, City numbers over left side, De Bruyne into the box and lashed past Lloris, who got a hand to it but coudn't keep it out.
67 mins Yellow Card: Dele for foul on De Bruyne
61 mins Yellow Card: Dembele for foul on Fernandinho.
56 mins Sub: Jesus for Aguero
51 mins Yellow Card: Kane for foul on Sterling
50 mins Yellow Card: Delph for foul on Trippier.
37 mins Yellow Card: Otamendi for foul on Kane
15 mins GOAL Man City 1-0 Spurs Gundogan
Delph outswinging corner, free header for Gundogan from 10 yards.
Live Media Coverage
I for one am missing the match threads of
@mpickard2087
, and I'll be so bold as to say that those who had the audacity to complain about his match threads should step up to the plate and create threads themselves.
We are facing an opponent that was ever in the shadows of Liverpools and Uniteds, and was doomed to ever wander in the twilight zone of promotion/relegation until some Thai demi-god bought the club and then sold it to some Arabic demi-god, and the rest is history.
Good thing I'm not the kind of person who holds a grudge.
Full name Manchester City Football Club
Nickname(s) City, The Citizens, The Sky Blues, Blues
Short name Shitty
I think it's plausible that we'll get a result today.
What
that result is, I have no idea.
But hopefully Ben Davies will own Kyle Walker, and Trippier will provide the assist for the decisive goal.
Discuss.
Last edited by a moderator: