SPURS 2

-

0 MAN UTD
Eriksen,
Jones (og)
​
Spurs: Lloris (C), Trippier, Sanchez, Vertonghen, Davies, Dier, Dembele (Wanyama), Eriksen, Dele (Sissoko), Son (Lamela), Kane.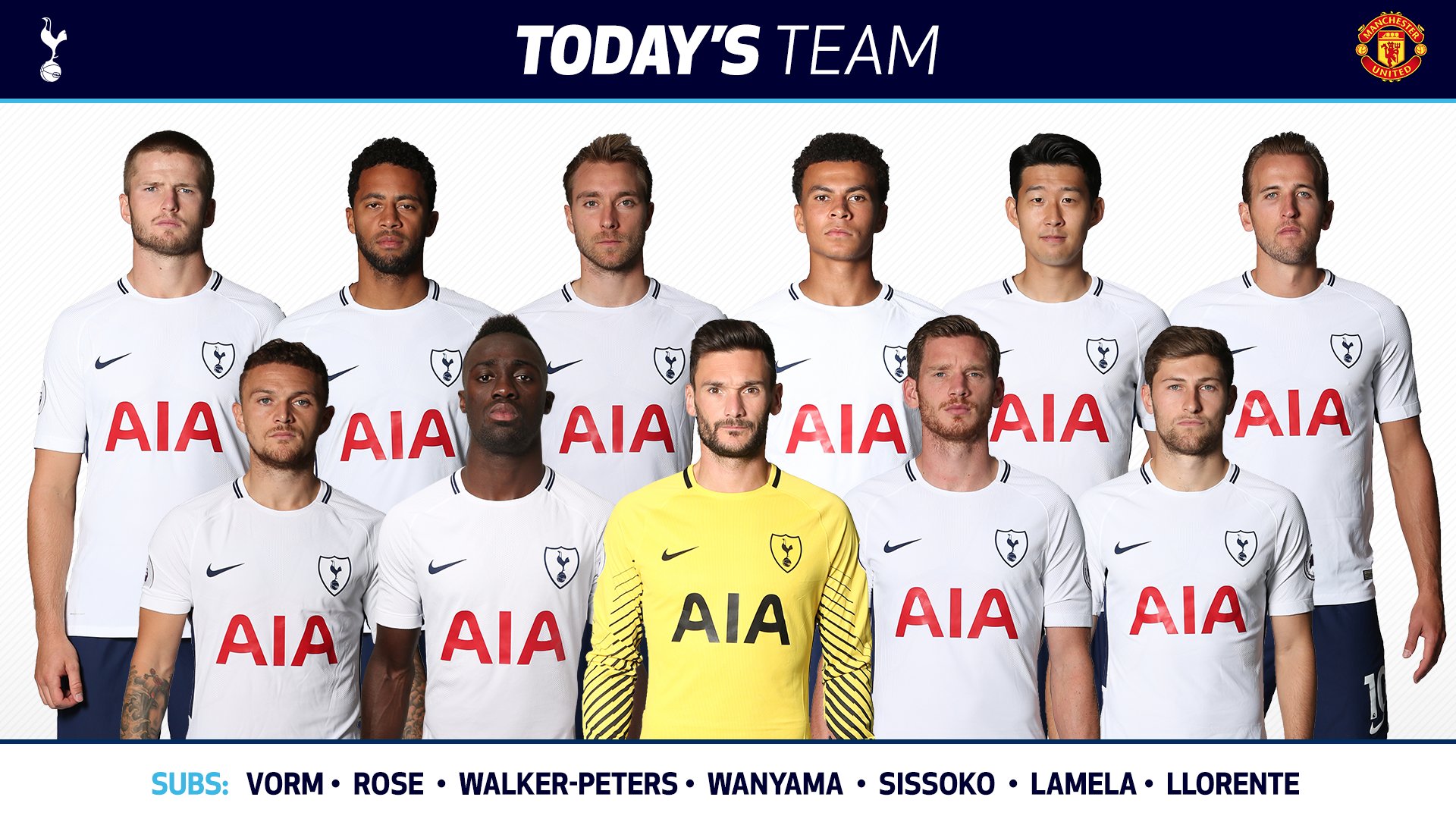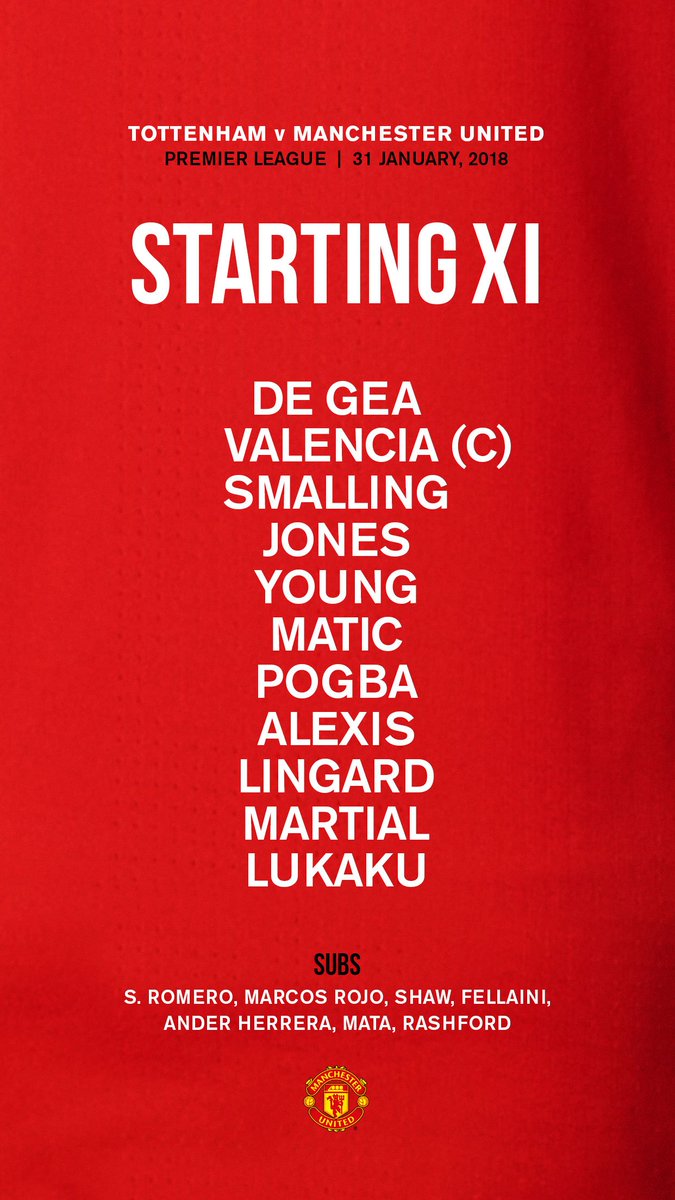 Official Site Match Centre
91 mins Sub: Wanyama for Dembele
86 mins Sub: Sissoko for Dele
84 mins Yellow Card: Dele for foul on Sanchez
79 mins Sub: Lamela for Son
72 mins Yellow Card: Young for foul on Son
69 mins Sub: Herrera for Fellaini, who only came on a few moments ago.
62 mins Subs: Fellaini and Mata for Lingard and Pogba.
37 mins Yellow Card: Jones for foul on Kane
27 mins GOAL Spurs 2-0 Man Utd ; Jones (og)
Trippier drills in a delivery low from the right, Jones sweeps into his own net with Kane lurking.
12 mins Yellow Card: Dembele for foul on Lingard
11 secs GOAL Spurs 1-0 Man Utd ; Eriksen
What a start! Vertonghen played it forward, Kane won the header, Dele got onto it, saw his effort blocked but Eriksen was quickly there to sweep in from the right angle.
Live Media Coverage
Sorry to bother you. Just that I hear there's a game of Football on tonight at Wembley after some 'unveiling ceremony'. Bloody cheek, clashing with Deadline Day. Jim White would spin in his grave if only someone would bump him off. Anyway...
Last edited by a moderator: